Wildlife Recording App
Reduce the risk of wildlife strikes
Record where the wildlife was spotted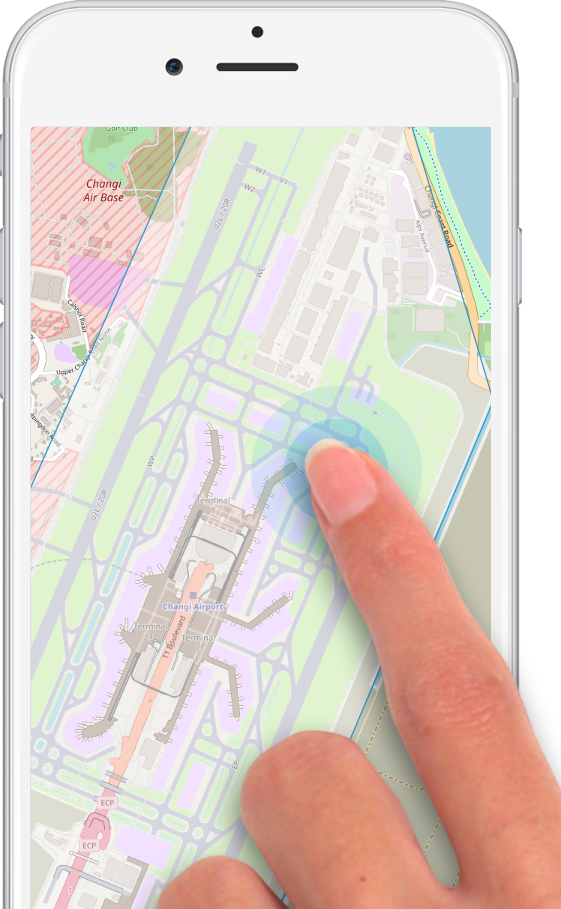 Record
the species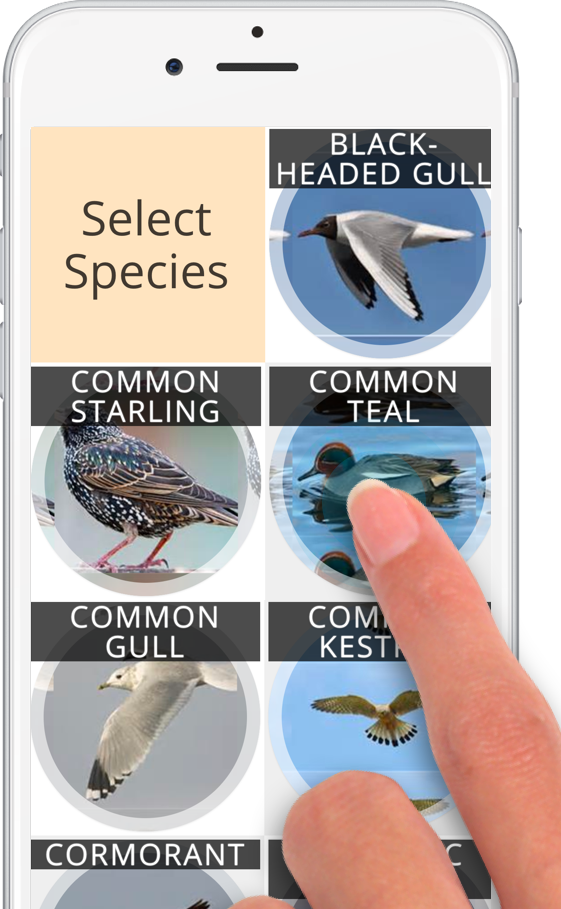 Record wildlife activity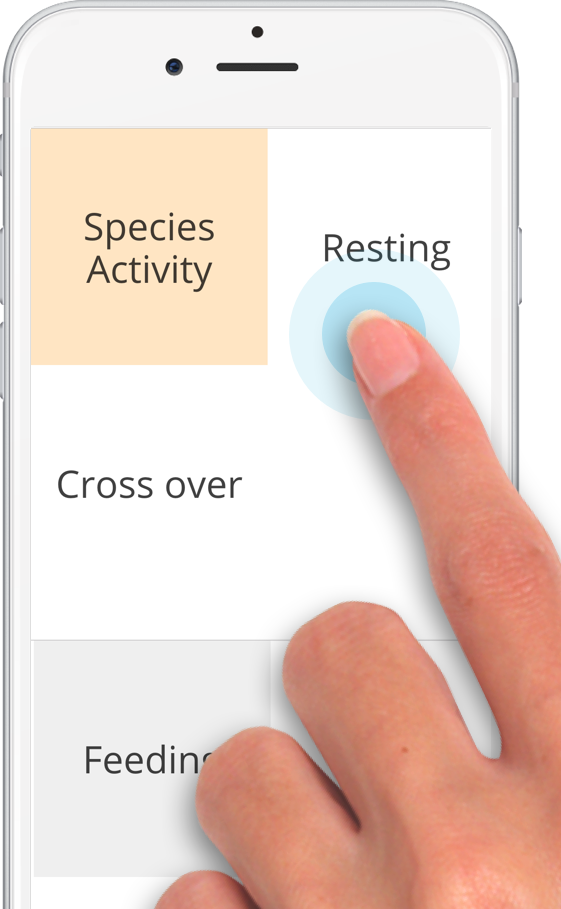 Easy to use
Wildlife recording and extracting the data used to be complex and time consuming, with the ascend solution it takes seconds
Risk overview
The solution creates a real-time overview of the bird activity and risk, enabling bird control staff to take action where needed.
All birds have a risk value – the service calculates this value in real- time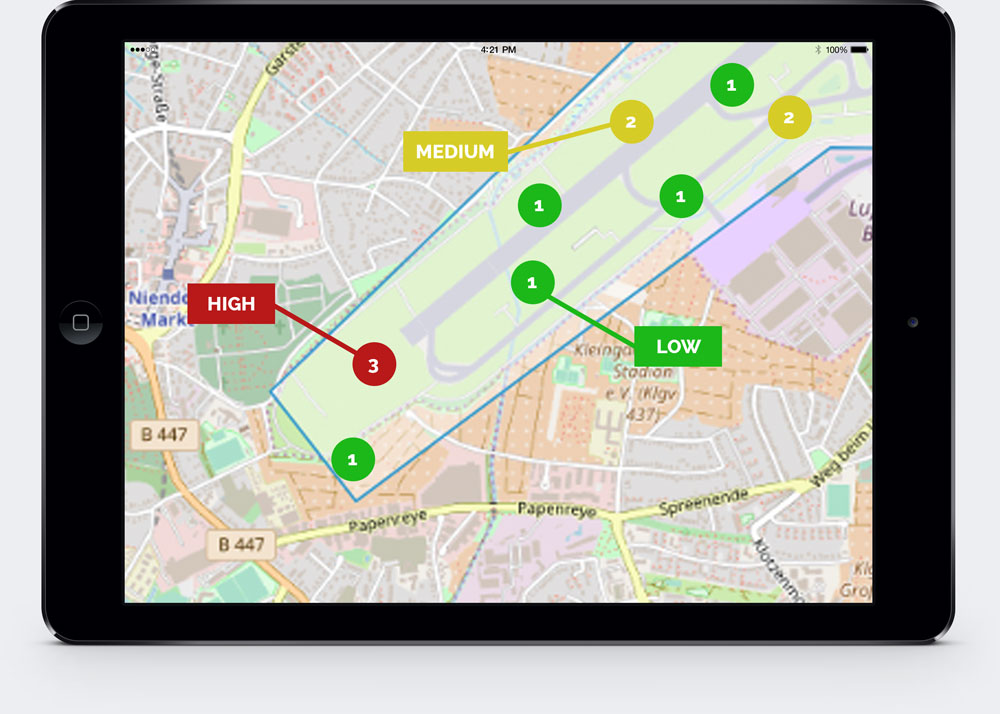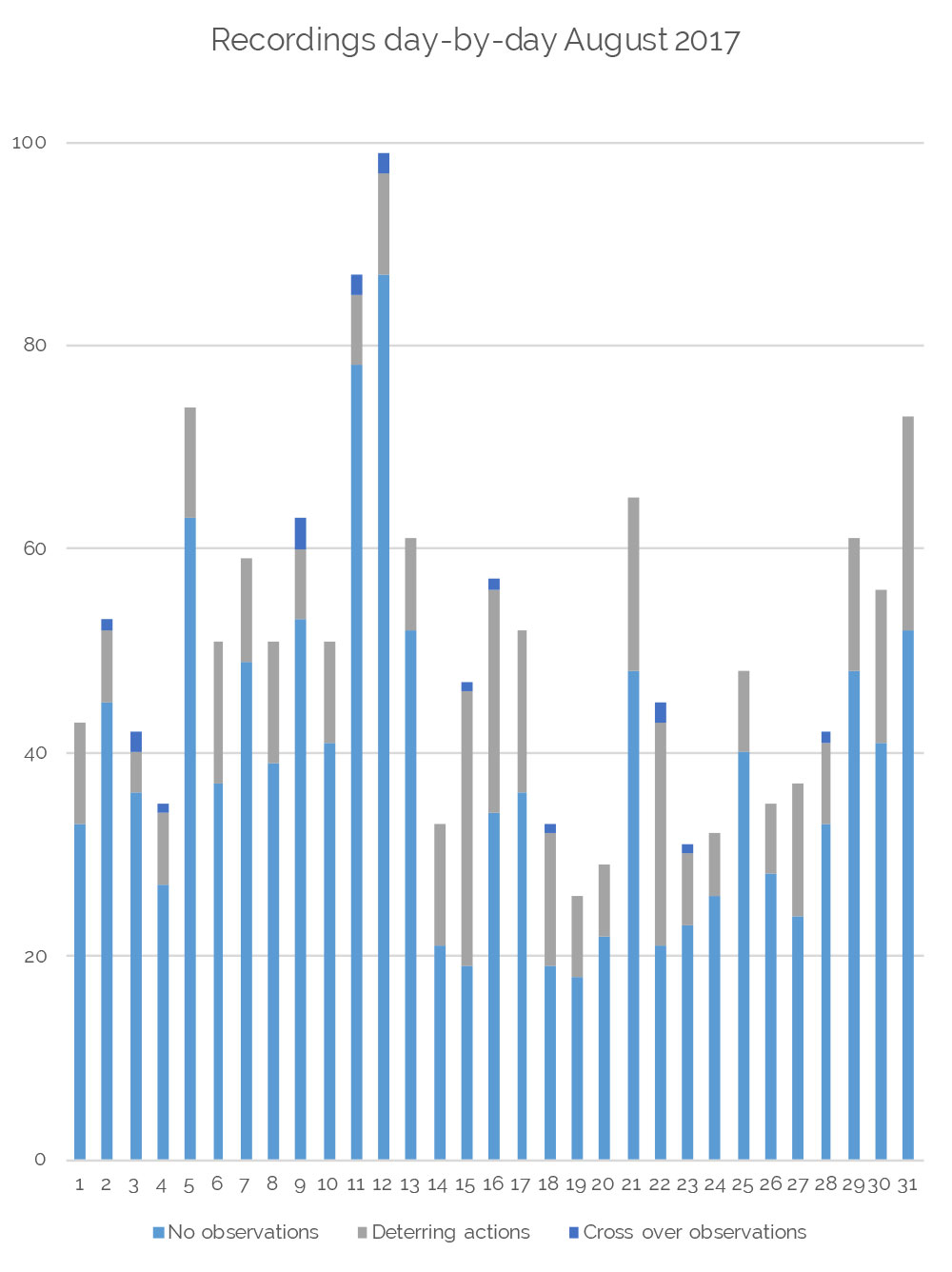 The report
All your data will be extracted in a monthly report, giving you valuable information and documentation
To the left you see an example of the data visualization in the report

View a Wildlife Recording Report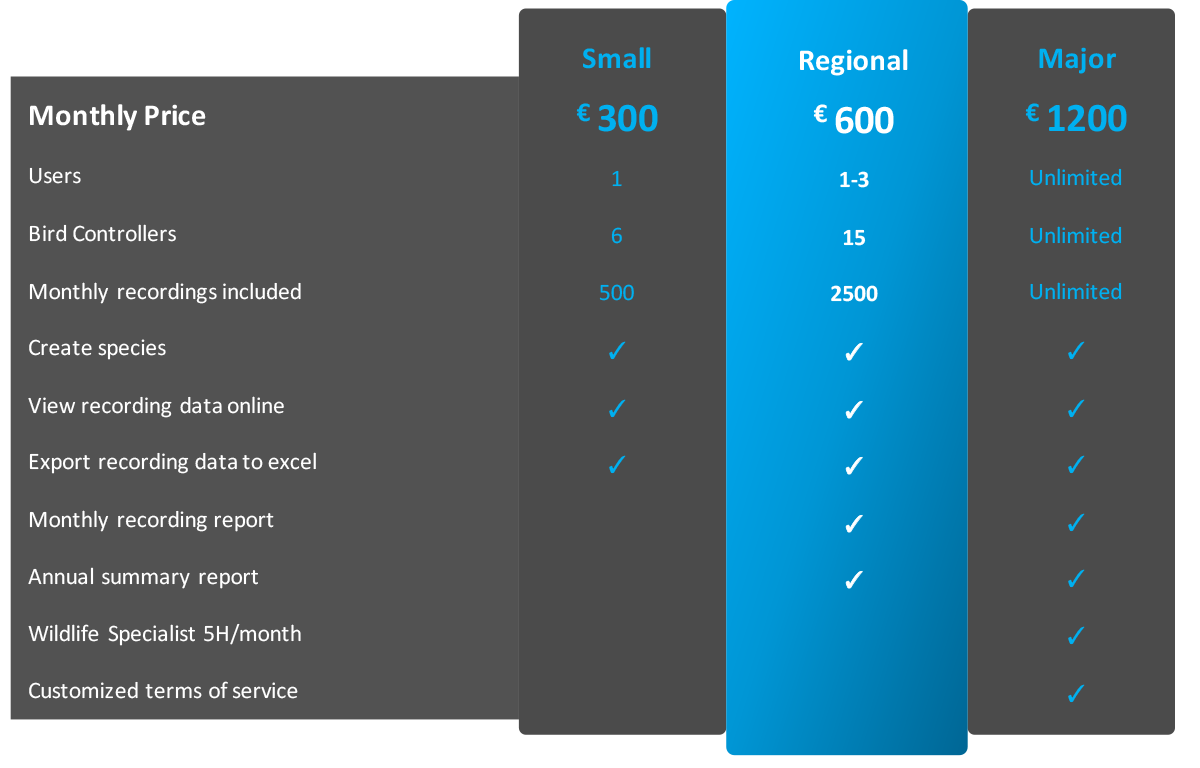 Pricing FAQ
Users
The number of individual users able to use this module on your subscription
Bird controllers
The number of bird controllers able to use the app
Monthly recordings included
The maximum number of recordings pr. month, including "no activity" recordings
Create new species
The service comes with a baseline of species, but if certain species are missing you can easily add them to your subscription
View recording data online
View the real-time data recorded by the bird controllers from your desk
Export recording data to excel
Export recording data to excel
Monthly recording report
A monthly report based on the recorded data
Annual summary report
An annual report that sums up the year, trends, tendencies, potential issues etc. All based on the recorded data
Annual change detection in the 13 km zone
The totality of the 13 km safeguarding zone is systematically analyzed and and areas with changes are visualized.
Wildlife Specialist 5H/month
Access to support from an Ascend XYZ Wildlife Specialist for up to five hours pr. Month. Additional hours: €150/hour
Customized terms of service
If needed, we initiate a dialogue regarding negotiating our standard terms of service. Read standard TOS under "About us" on our website
Regulatory requirements
Read more about the regulatory requirements Ascend's Wildlife Management solutions are designed to support here